I am very proud of my students' achievements, please view a range of their work below along with some comments on how my classes support them in their art practice.
---
Jan Portolesi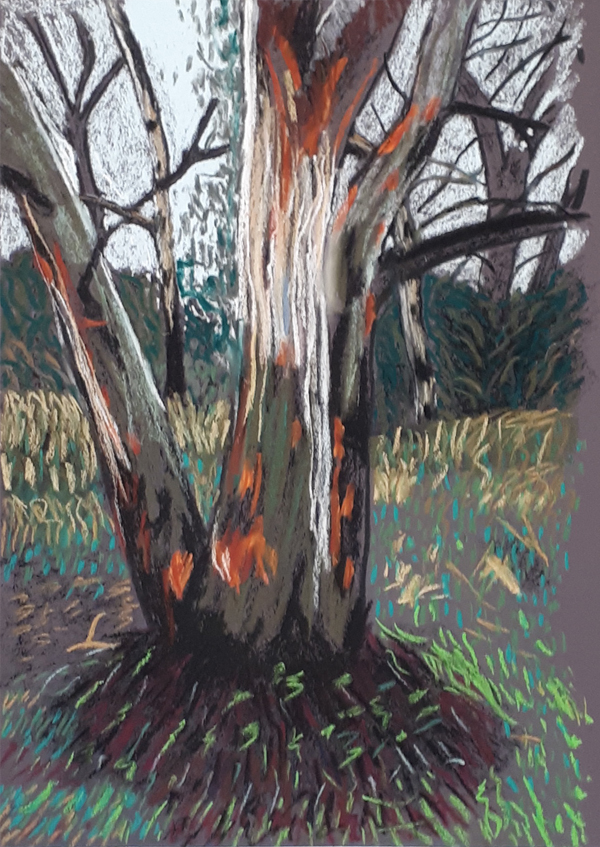 All the beginners classes have been important to me, whilst some more challenging they have all been worthwhile. Perspective and light were important but the most important lesson for me has been to take my time with the initial drawing, as well as taking a step back to look at your progress. Just to give things a go.
Coming along to this art class was quite daunting for me. With a calm teacher always happy to help and encourage and support me, it has been wonderful. Who knew I could draw?
---
Anne Harrop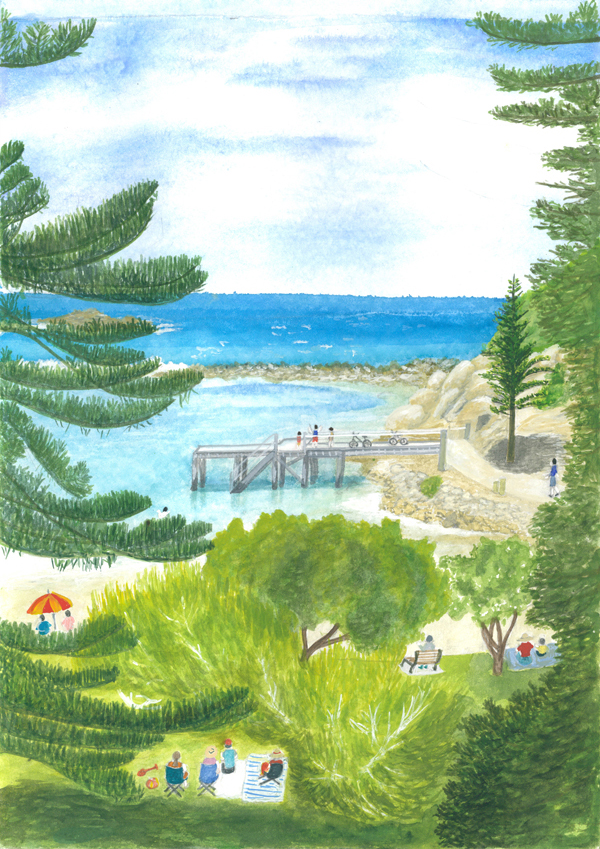 The beginner classes that stand out for me were the very first lessons that involved drawing cones, ellipses and circles that I keep going back to.
I had wanted to join an art class that gave me the flexibility of doing work at my own pace and focus on subject matter of my own choice (with guidance from Sophie and with like minded people, without overly formal structured art school lessons). Still, having lessons is an important element to act as a valuable guide to our painting projects.
---
Marilyn Brown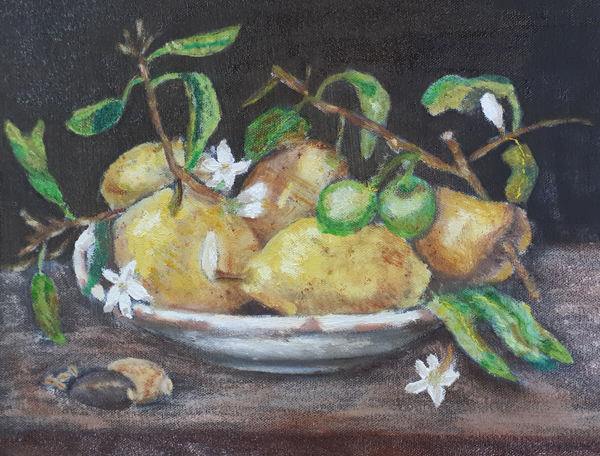 I've learnt so much, it is hard to list everything that I have gained from Sophie's classes – tone, perspective, light sources, colours, charcoal, pastels, oil paint, acrylic paint, paper for specific tasks, tools.
The other class members are friendly individuals and happy to give advice and/or support if asked. I think we are all respectful of each other and often impressed by everyone's work.
---
Steph Drew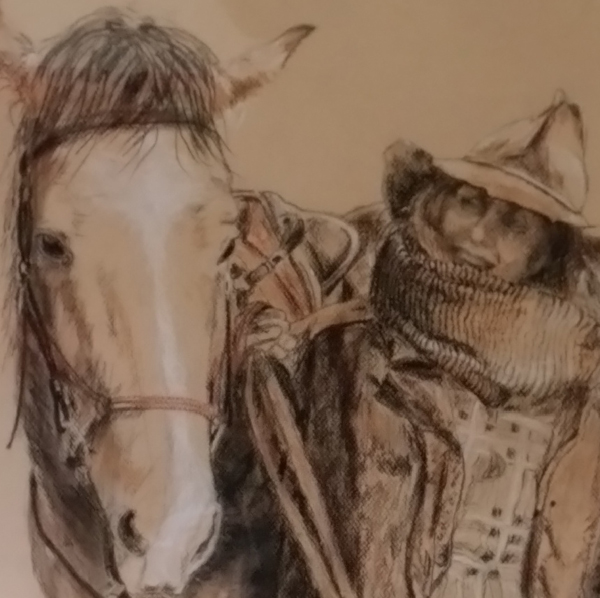 I did Sophie's classes for a few years starting as a beginner. In the beginners course I learnt many lessons that have helped me develop my art practice including tone, proportion, perspective, colour theory. I have also tried many different mediums and found that I prefer charcoal, pastel, pen and ink and watercolour.
---
Teresa Waechter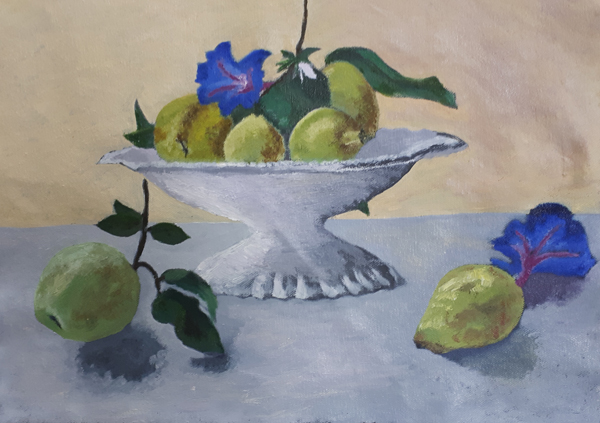 I had very little knowledge of the use of different mediums and learnt about types of things you can add to paint for different effects.
---
Lyn Jutilane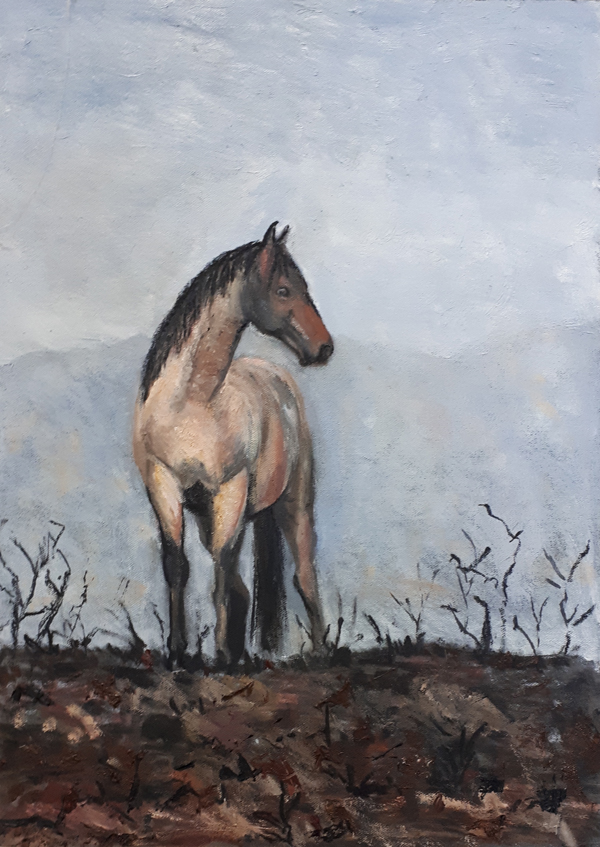 In Sophie's classes I learnt about proportion, reflected light, tonal value , form. The still life, charcoal, and white pastel on mid tone paper were very insightful lessons for me. The lesson on drawing boxes frustrated me so much but was a turning point in my drawing. I use it with every drawing I do.
I love the social aspect of the class. I think we all have different talents … I feel very supported by others in the class, and love getting feedback from many eyes and perspectives.
---
Joanna McInerney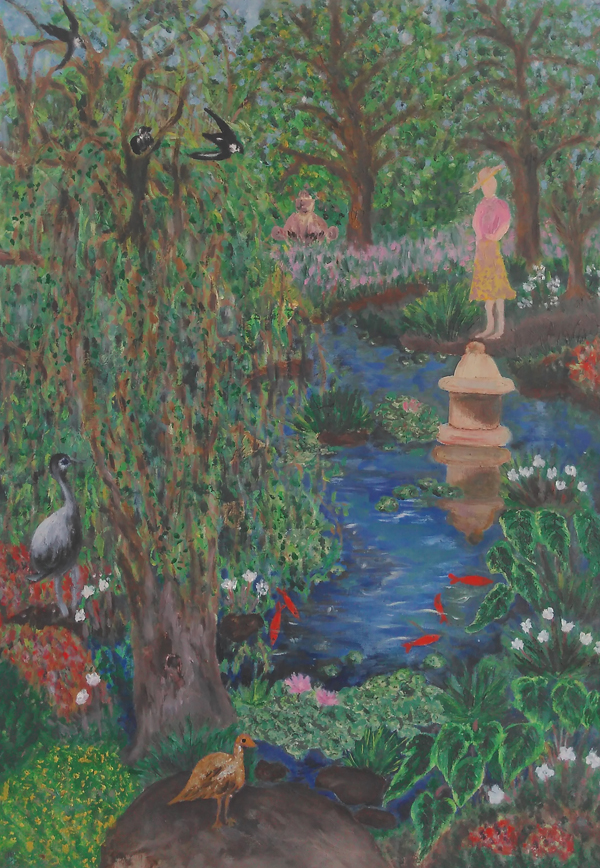 Sophie has-been my teacher for over 12 years. She is a very artistic, highly gifted and gentle person and has had wide experience in every genre of art. In her own right Sophie is an amazing artist, and students are always inspired and in awe of her talent, as both a painter and teacher.
---
Chrissy Grandjean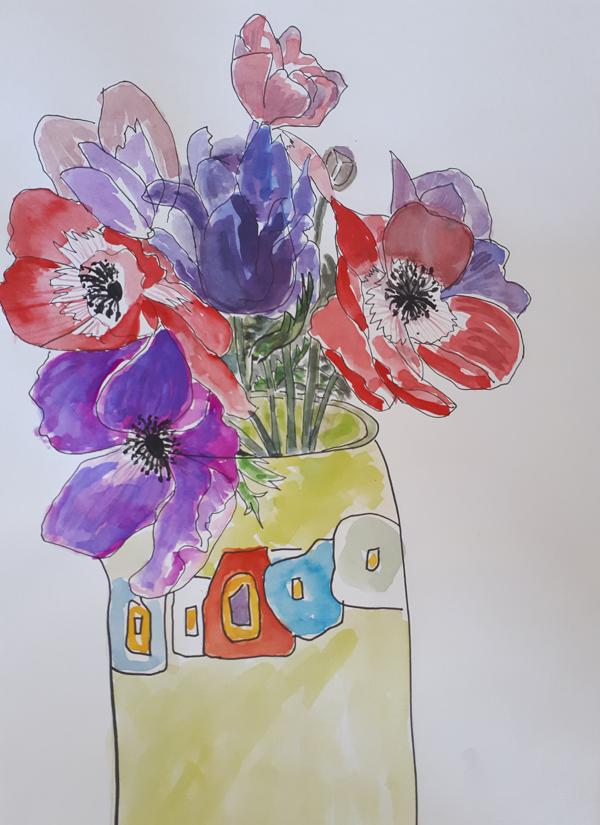 Before coming to Sophie's classes I was making linocuts but had not been taught the basic skills of drawing and painting. Since attending classes I have learnt important lessons such as perspective with vanishing points, pencil drawing, tone, measuring and proportion, colour mixing and have tried pastels, watercolours and oil painting.
Every week Sophie offers me something different to learn. I have really grown in my art practice.
Di Evans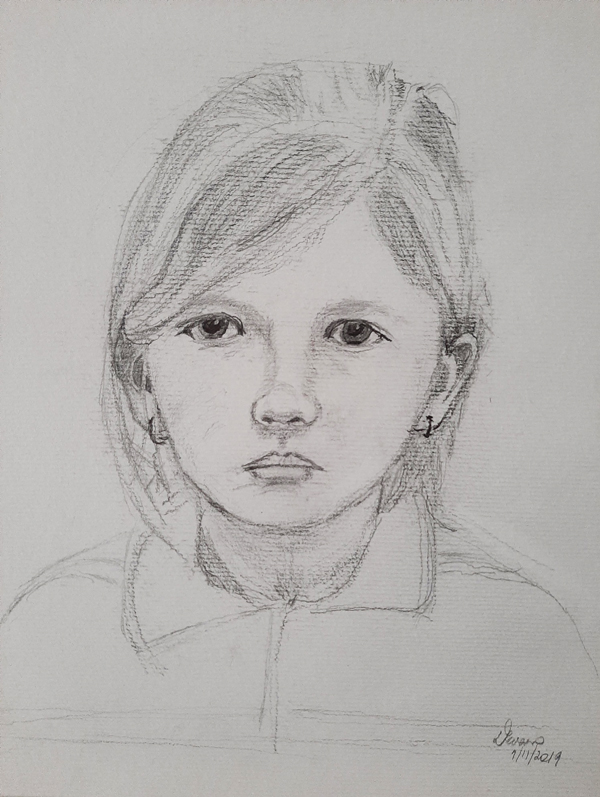 I had never used charcoal or pastels prior to the classes, and have enjoyed using these mediums very much. Watercolour technique still escapes me.
The other artists are one reason I keep attending classes. Even when I haven't done any homework, I still enjoy returning to class to see what my comrades have accomplished during the week. It is really inspiring to see their methods and artistic styles, and their enthusiasm is contagious. They are like a supportive family with one another.
---
Ann Lewis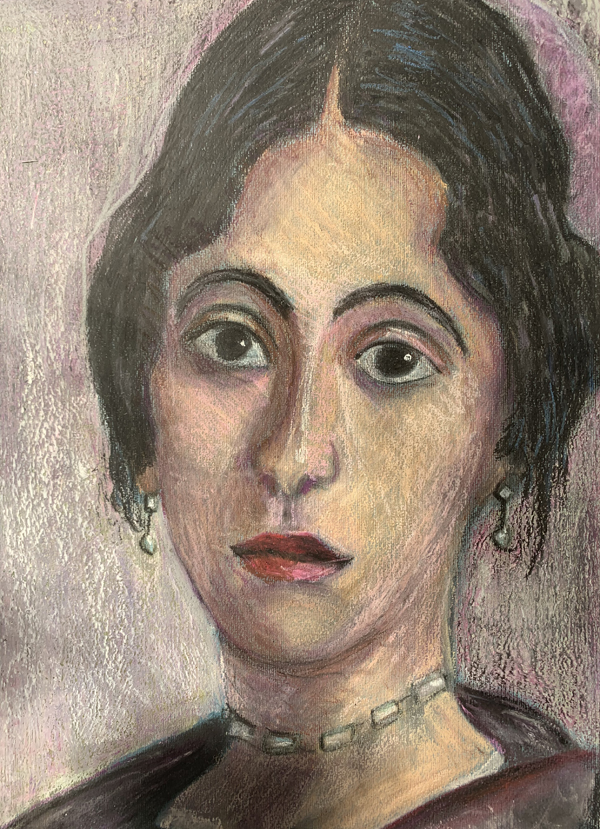 The most important thing I've learnt is that its possible to learn how to draw and paint with guidance, at least to some extent.
Sophie introduces new techniques which we incorporate in our individual projects. Important for me is the friendly and supportive group dynamic and the camaraderie between teacher and students.
---
Heather Tiivas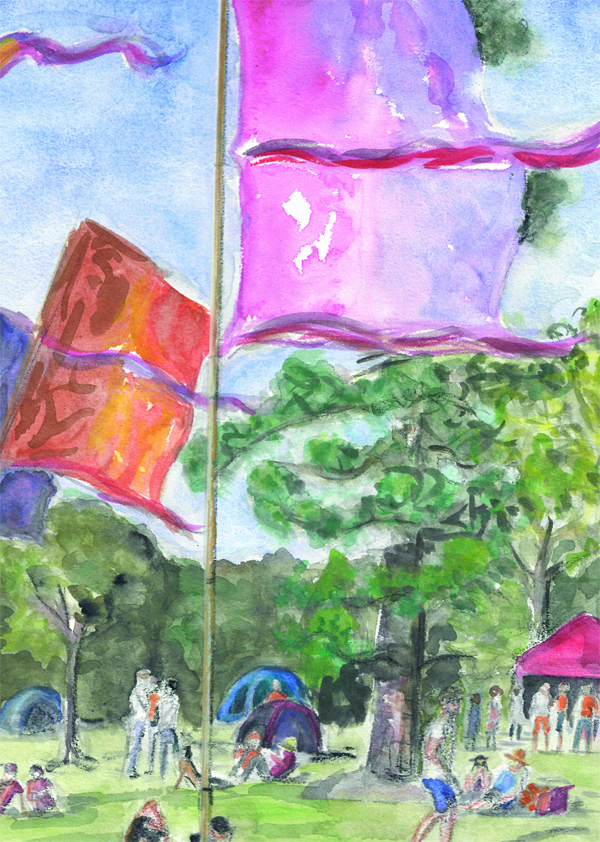 I wanted to improve my drawing initially as I saw this as the foundation for art. Also as a retiree I wanted to have a regular commitment and social contact.
I think the social aspect of the class is very important. We are quite an eccentric group – some more than others! We do genuinely like each other and admire and respect each other's differences.
---
Jenifer Klenner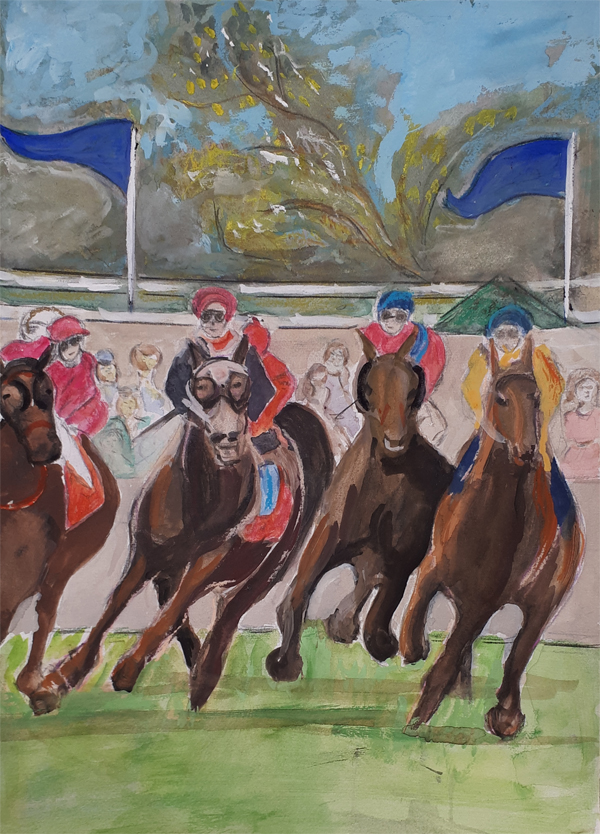 I enjoy the class very much and the interaction with other class members, the feedback verbally and class discussion is important to our work. Sophie creates an easy class environment that is important to learning and improving our art. I have personally achieved and learned more about SEEING which is all important to drawing and technique. It is nice for our work to be exhibited and and gives us a real BUZZ.
---
Monica Winter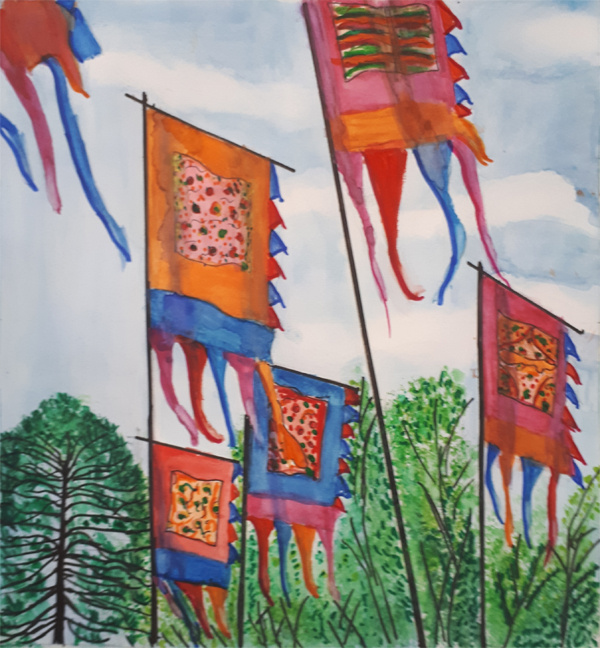 I came to Sophie's art classes 3 years ago as a retired nurse with no background in practical art. I had a strong desire to learn the craft of drawing and painting and find my artistic expression. I had tried some other classes and found I can become very anxious about producing a good picture, this caused a block and I would get quite frustrated with myself.
Sophie's beginners' lessons provided me with a good foundation to build my skills and self confidence. Sophie is a very patient and skilled teacher who has the ability to guide the beginner student in steps to achieve the final project. I have tried a variety of mediums and can now focus better on painting what I love…..
---
Yvonne Robinson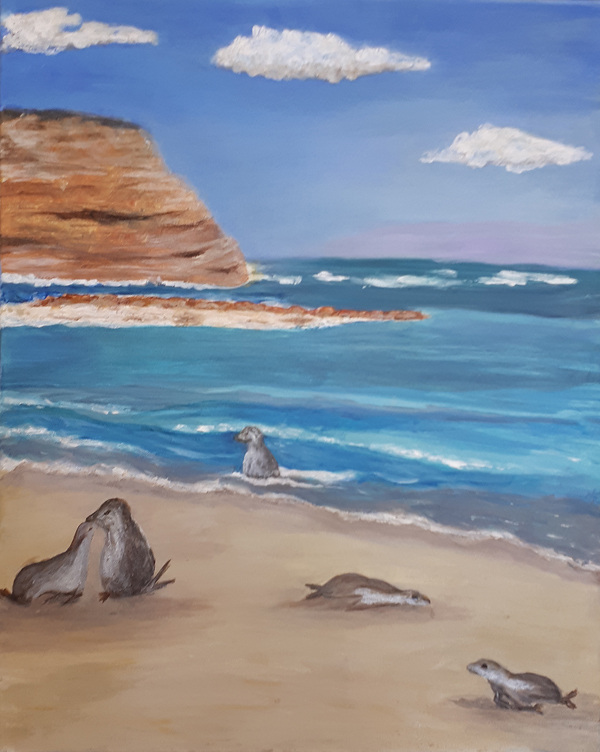 I have been painting for many years. My favourite subjects include animals, plants and landscapes.
I love coming to my Saturday art class to see what my classmates are working on and I appreciate Sophie's guidance.
---
Jean Pierre Calabretto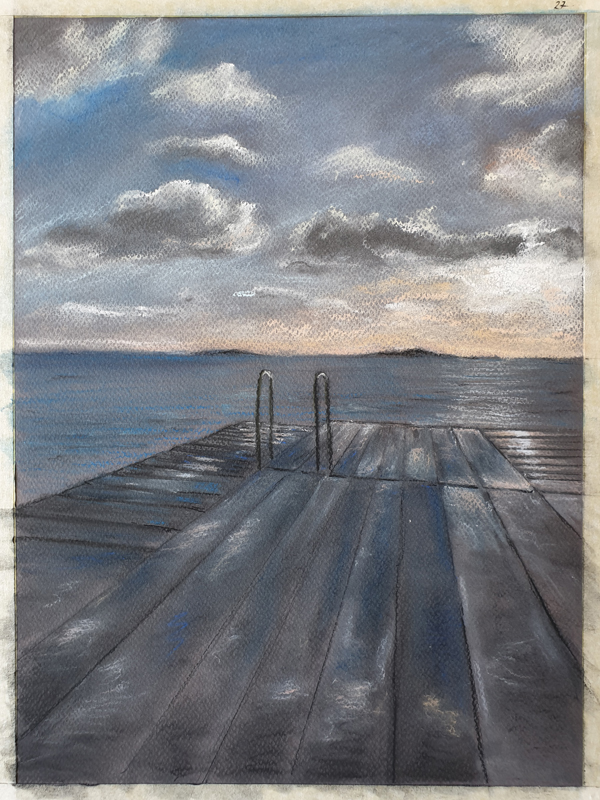 Learning new techniques, approaches and perspectives. Trying new materials. The benefit of feedback from a trained eye. It's also great to see others' interpretations of similar things to open your eyes more widely.
I've tried quite a few new mediums and at this stage I prefer pastel because it is easier to get rich colour and texture
It is good getting feedback about what works and what doesn't – another's view is always useful (both from the class and Sophie).
---
Sharon Rance
---
Deanne Salter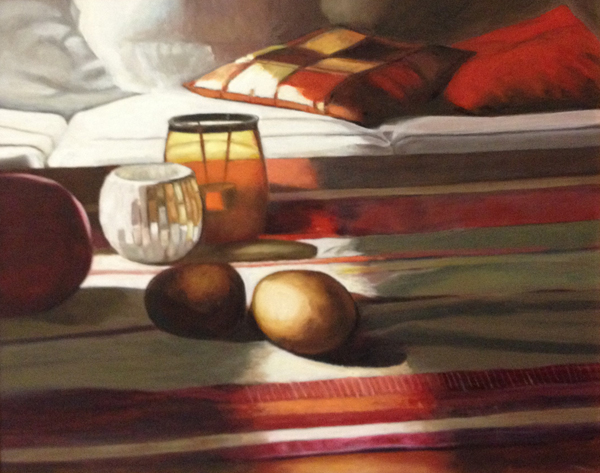 I have really enjoyed the relaxed, friendly and encouraging atmosphere of Sophie's classes. She provides excellent teaching in observation drawing and painting techniques through interesting projects suitable to all levels of ability.
Sophie's practical demonstrations are especially helpful and inspiring and she encourages individual interests and styles.
---
Ann Reece

I found the beginner classes very useful as I was starting from scratch. Sophie creates a very relaxed and supportive environment. Now I am thoroughly enjoying and value the flexibility to work on either my own projects with Sophie's technical support and encouragement or more advanced lessons – all in the company of friendly classmates.
Liz Robson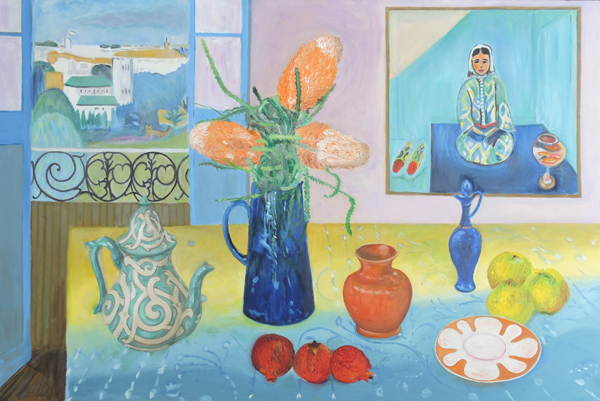 Sophie is a highly talented recognised artist who has been teaching art for many years. She has an unerring eye and guides the student to achieve the best outcome for their art project, while allowing for their self expression and personal fulfillment.
She provides expert tuition in all painterly media and drawing techniques and does not impose a particular style upon the student; rather she seeks to ensure the correct techniques and practices are applied to the project.
Sophie teaches with great skill both beginners and the more experienced. In the latter case she provides a mentoring role to people who wish to work on particular project, her advice usually leads to a better outcome than if it were tackled alone.
---
Penny Gore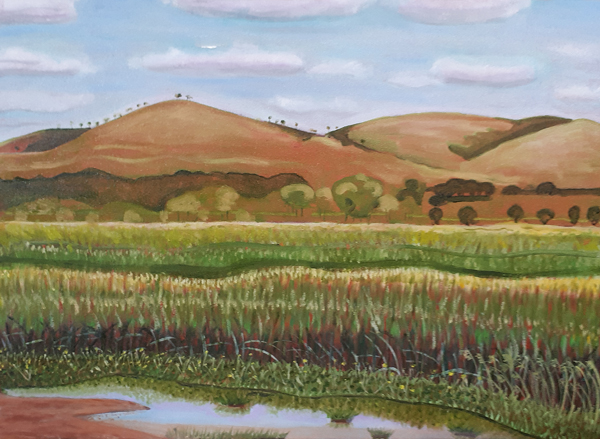 Sophie is a gifted artist and excellent teacher with a wealth of artistic knowledge.
I have been attending Sophie's art classes now for some years, I'm not sure how many. I started doing a beginners class as I'd had no previous art tuition. I remember being very nervous and found the early drawing exercises very challenging, drawing cones & spheres with unfamiliar charcoal. My first attempts were very diffident, I thought I'd never master drawing, but with persistence I have improved. Learning how to use pastel, then acrylic, oil paint and water colour followed. I have attempted still life, landscapes and portraits both human & animal! I'm quite proud of some of those works.
Now I really enjoy the classes, meeting up with the other members of the class, discussing our different projects, doing occasional joint exercises, learning new techniques or just chatting over a cup of tea. The class atmosphere is very relaxed & I'm grateful to have such a talented and patient teacher.